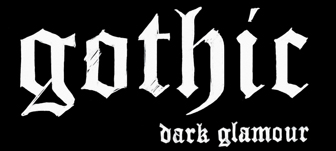 Kambriel
Midnight Bustle dress
Black satin finished brocade, netting, and lace
2005, USA
Lent by Kambriel
Kambriel's work exemplifies "the romantic goth aesthetic," which is characterized by soft fluid fabrics and historically-inspired styles. "For me, gothic is all about finding beauty in the shadows," says goth designer Kambriel. "It's about viewing the world through a Tim Burton-esque lens, in which dark humor meets intelligent irony.".