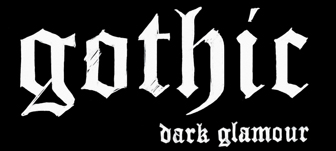 Alexander McQueen
Strapless evening dress
Black and green silk taffeta, glass, and leather
Fall 2007, In memory of Elizabeth Howe, Salem 1692, England
Lent by Alexander McQueen
Sorcery and superstition in the Dark Ages have long intrigued those with a gothic sensibility. This dress is from a collection inspired by one of Alexander McQueen's ancestors, who was executed for witchcraft. Like his Joan of Arc collection, it alludes to the history of religious persecution.