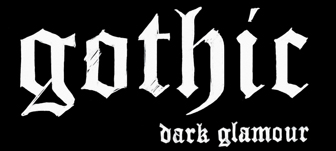 Rick Owens
Ensemble with Bat jacket
Black felted wool, denim, silk crepe chiffon, and knit
Fall 2008, Stag collection, England
Lent by Rick Owens Corp
Rick Owens has always been attracted to a "glamorous, decadent" aesthetic, he says, but now it has "a layer of affection. All those years of doomed idealism seen in the daylight of adulthood seemed rather sweet and poignant. Everything black I ever wore again or put on a runway would be with a loving wink."