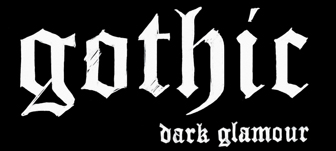 Watch a video from the Gothic: Dark Glamour opening. (Transcription available here.)

A video of Valerie Steele, director and chief curator, walking through the Gothic: Dark Glamour exhibition. (Transcription available here.)
Show off your gothic-inspired style! Send us your photo and we'll put them online for you.
To upload a photo, click here. To view photos already submitted, click here.


Photos taken in the galleries of Gothic: Dark Glamour.




Miss the sympsosium? Catch glimpses of your favorite speakers here.


Read some press Gothic: Dark Glamour has received.

Images from the opening reception.

A bibiliography.
A list of tracks and albums. And a link to our music station on lastFM.com





Curator
Art Director
Exhibition Manager
Exhibition Designer
Graphic Designer
Editor
Photography
Slideshow Photography
Video Production
Website Design
Support for this exhibition was provided by

New York
Couture Council of the Museum at FIT